The Office of Dustin S. McCrary Divorce and Family Law has published its latest article covering the three main types of questions those facing divorce need to know about child custody laws.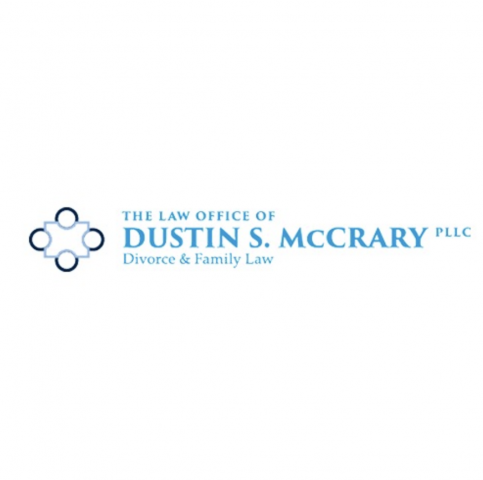 Hickory, United States - March 5, 2021 /PressCable/ —
Dustin S. McCrary is a child custody and divorce attorney practicing in the Statesville, NC area has published a new article entitled "What Should I Know About Child Custody," in which sheds light on the three main types of child custody and what they mean for the parents and children involved in this very often serious and emotional issue.
Families going through divorce and child custody issues and other interested individuals can view the full article at https://mccrarylaw.com/articles/what-should-i-know-about-child-custody
Of all the issues that couples find themselves facing during a divorce, child custody is often the most emotional, and to the majority of couples, the most important. As a result, more than any other issue, couples who are divorcing want to understand what is involved in making a child custody determination.
Parents may share physical and legal custody in any number of ways. Some of the most common custody arrangements include:
Joint Legal Custody: Depending upon the circumstances of the couple, it might make the most sense in some instances for a custody agreement to specify a "primary residence" for the children. This means that the children will reside in that home and the parent will have "primary physical custody" of the children.
Even when this is the case, however, the parents can still share joint legal custody of the children, share equally in the decision-making process regarding their children. In this situation, a couple should also designate specific parenting time during which the parent that does not have primary physical custody gets to have the children at his or her residence as well.
Joint Physical Custody: In this type of arrangement, the children have two primary addresses, and move between them according to a schedule decided by the parents. Generally, the parents try to ensure that the children spend roughly the same amount of time at each residence.
Sole Custody: In a sole custody arrangement, only one parent is granted custody of the child, from both a physical and a legal standpoint. This means that the parent who has sole custody is responsible for all of the decisions with respect to the child, and the child resides with that parent all of the time.
Although these are the broad categories of custody arrangements, couples today are fortunate in having the leeway to truly determine almost any custody arrangement that might be best for their family's lifestyle and circumstances. In fact, the majority of parents do decide to agree upon their custody arrangement together, in a separation or parenting agreement, rather than leaving it to the court.
When asked about his mission to help families during this difficult time, McCrary said, "Helping families make it through the divorce process smoothly and successfully is our passion. We understand how much you love your children, and we are committed to working with you to obtain the best outcome on their behalf."
The information provided here is no substitute for personally consulting with an attorney, but McCrary's hope is that it will be helpful, when considering what child custody arrangements might best in individual situations.
From more information and to find out how we can help you, call the Law Office of Dustin S. McCrary Divorce and Child Custody Lawyer at 704-380-0456 or visit the link above.
Contact Info:
Name: Dustin McCrary
Email: Send Email
Organization: The Law Office of Dustin S. McCrary, PLLC
Address: 520 8th St NE, Hickory, NC 28601, United States
Phone: +1-828-459-6464
Website: https://mccrarylaw.com/
Source: PressCable
Release ID: 88999917