A new children's book, which empowers girls everywhere, launched on Read Across America Day
(PRUnderground) March 5th, 2021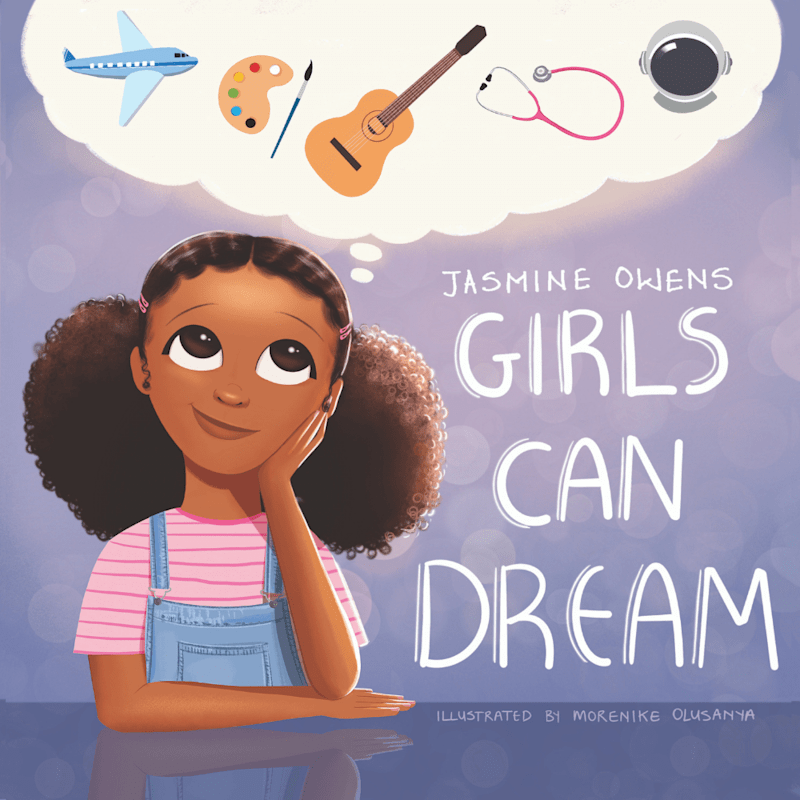 Jasmine R. Owens is excited to announce that her picture book 'Girls Can Dream' officially launched on March 2, 2021, which was also Read Across America Day.
Owens says she wrote 'Girls Can Dream' out of a passion for helping girls prepare for success in adulthood. "After having my daughter in 2016, I started to reflect on my career path as a Black woman and the type of path that I wanted to create for my daughter," said Owens. "I didn't have a lot of exposure to various careers, let alone Black professional women who I could look to for guidance. After attending Spelman College in Atlanta, that is where I really started to recognize the diversity among Black women and the potential that we possess to have an impact on this world like any other person. I felt that creating a children's book would be one way that I could inspire little girls early, especially Black girls, and start exposing them to the many career options in the world. I think it is important for them to see Black women in fields where they are often less represented."
In 'Girls Can Dream', readers are taken through the alphabet and introduced to 26 different inspiring careers, and each page has been crafted to celebrate the diversity of African-American girls everywhere. The book, which is ripe for ages 2-8, is now available in paperback and hardback editions at a number of retailers including Amazon, Barnes & Noble, Books-A-Million, and local bookstores via Bookshop.org.
Owens is excited to not only launch her first children's book, but to also grow a much needed community of Black girls looking to change the world. In the month before the book's launch, pre-orders for 300+ copies of 'Girls Can Dream' were made, signifying a demand for this niche. More information can be found at https://girlscandream.org/.
About Girls Can Dream
Jasmine R. Owens is the author of 'Girls Can Dream', a book that aims to propel girls towards success in careers where they are underrepresented.
The post 'Girls Can Dream' by Jasmine R. Owens Officially Debuts first appeared on PRUnderground.
Press Contact Name: Jasmine R. Owens Phone: 404-720-0965 Email: Contact Us Website: https://girlscandream.org/
Original Press Release.