Leading provider of high-quality digital design services launches fully-customizable digital catalogs to help tackle the inventory nightmare at offsite pop-up events.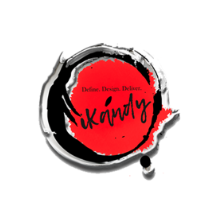 Toledo, United States - July 25, 2018 / / —
iKandy Digital Design has unveiled digital catalogs to help brands with new and innovative ways to present and market their merchandise. The primary focus of these catalogs is to give companies more flexibility with regards to how they manage offsite events by offering this sleek, high-end sales tool.
The catalogs themselves are available starting from only $19 per page and can be completely customized to suit any brand image. Companies can also sell advertising space in the catalogs to offset their cost.
A solution for pop-up events
Pop-up events have risen in popularity over recent times as businesses turn towards offsite sales as a way of boosting their profit margins. What these digital catalogs aim to do is offer an affordable solution to inventory issues that commonly occur during pop-up events. Each catalog can be utilized to display merchandise to consumers at the events as they stop by.
This offers an alternative to the traditional method of attending pop-up events while transporting large quantities of inventory to and from each event. Consumers can easily look through the digital catalog and see all the merchandise available for sale. Businesses can potentially save a lot of money and time by not having to pay for inventory transportation or spend hours getting it all organized and ready for the event.
Additionally, these catalogs can provide businesses with a means of promoting and showcasing products that are yet to be launched. Separate digital catalogs can be purchased with each one dedicated to a specific type of merchandise such as a seasonal catalog, one for pre-launch/upcoming products, or ones currently on sale. There's a flexibility to the catalogs that many businesses may find very useful.
Revolutionizing off-site sales methods
Bringing inventory catalogs to pop up events is nothing new. What's interesting with iKandy's digital catalogs is that purchases can be made directly from them. People at the offsite events can browse through the catalogs on a phone, tablet, or computer and place orders for merchandise.
A new tool for rewards programs
As well as being marketed as a solution for off-site sales and pop-up events, these digital catalogs can also serve as a tool for rewards programs. Exclusive offers can be included in the catalogs that only members of a company's reward program will see. They get emailed a catalog every month, and it adds value to the membership program for customers.
These digital catalogs are just one of the many services offered by iKandy Digital Designs; a company formed on the basis of being innovative and unique. This new product can present many benefits for both businesses and their customers, which is why they're being received with such positivity so far.
More information is available from iKandy Digital Design's press contact Angela Swolsky. Please contact her via phone on 419-214-1307 or by email at info@ikandy.co
Any postal inquiries can be sent to 6800 Central Ave, Ste. D-2, Toledo, OH 43617.
To check out the iKandy website, go to iKandy.
Contact Info:
Name: Angela Swolsky
Organization: iKandy
Address: 6800 Central Ave., Ste. D-2, Toledo, OH 43617
Phone: 419-214-1307
For more information, please visit https://ikandy.co
Source:
Release ID: 383671